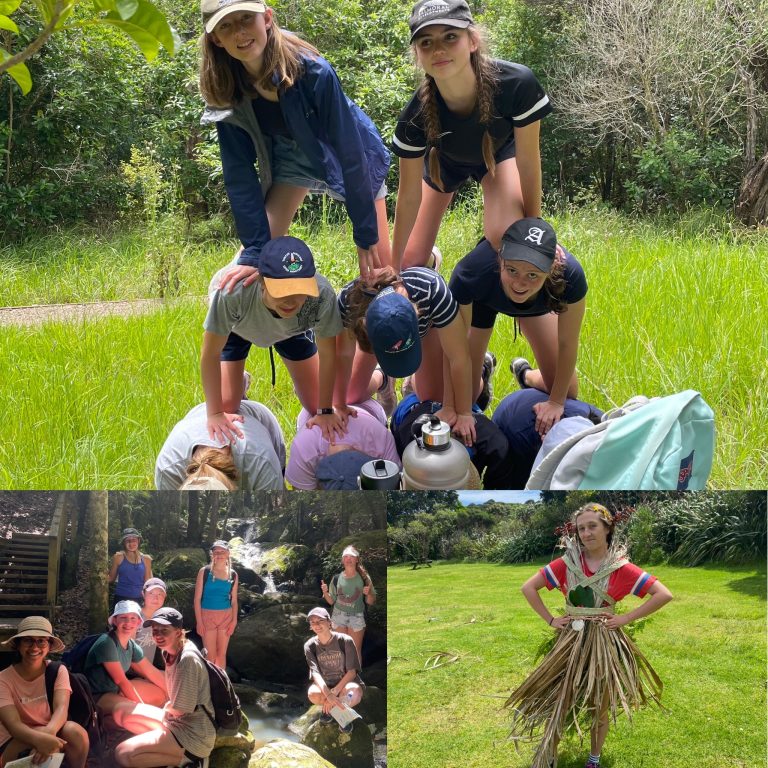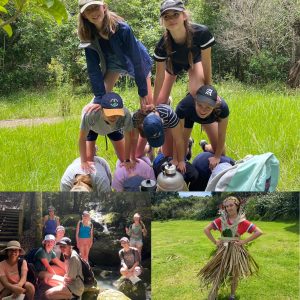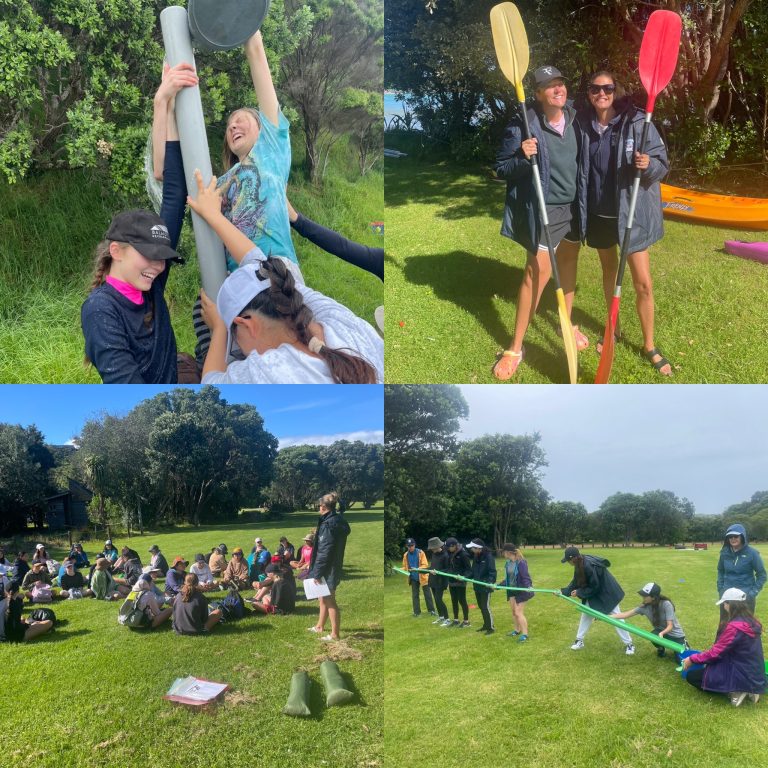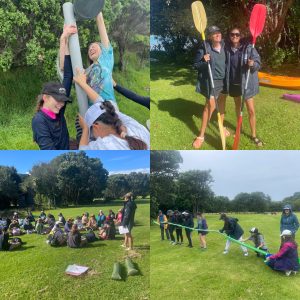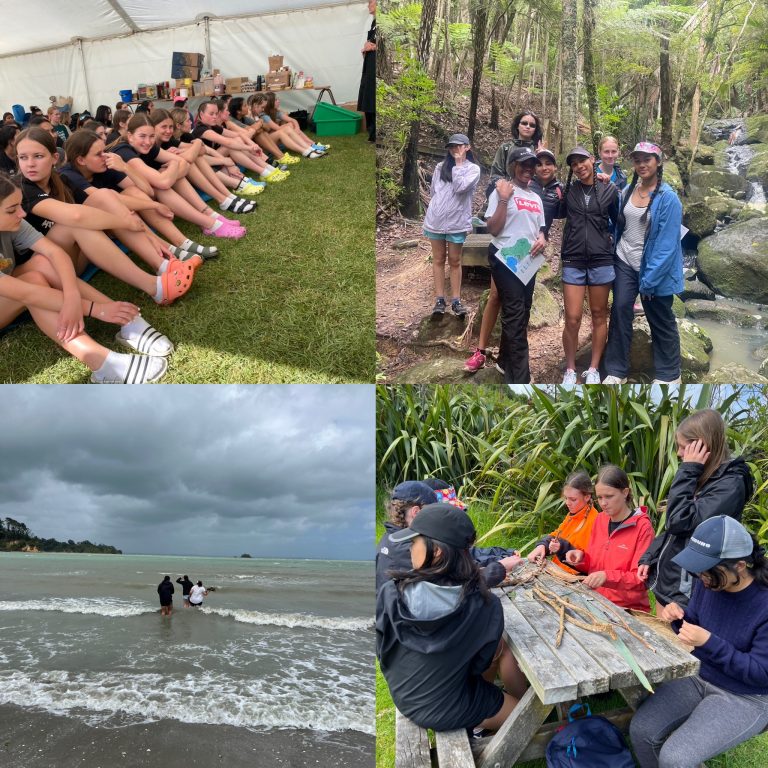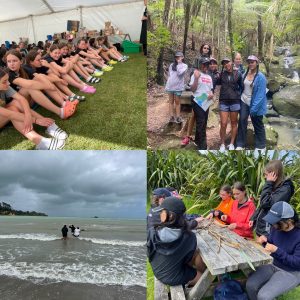 Last week our Year 10 cohort travelled to Whakanewha Regional Park on Waiheke Island for our annual camp.  The students had an amazing time participating in education outside the classroom (EOTC) that focused on teamwork and group processes. 
We departed for Camp 1 on a soggy and wet Sunday excited and ready for a jam packed week ahead.  Wednesday was the cross over day where we farewelled the weary campers from Camp 1 and welcomed the fresh faced staff and students of Camp 2.   Camp 2 also started with some torrential downpours which saw us quickly retreating to the tents and reaching for our gumboots. 
The camp is specifically designed for the students to work together within their groups to reach a successful outcome.   This challenges the girls both mentally and physically with only very little strategically placed help and support from the facilitators.   It is a unique opportunity for the girls to push themselves outside of their comfort zones and excel in their personal areas of strength developing resilience, perseverance, courage and confidence.  For some students the experience of camping, cooking for themselves and being away from home is a huge achievement in itself. 
Overall the camp is a wonderful experience and a highlight of the students' schooling life, creating lifelong memories and friendships.  
We would like to say a HUGE heartfelt thank you to all the staff, parents and ex-students who gave up their time to help us make camp possible.   Also a special mention to our onsite chef, Carolyn Purdie, who kept us all well fed and watered.