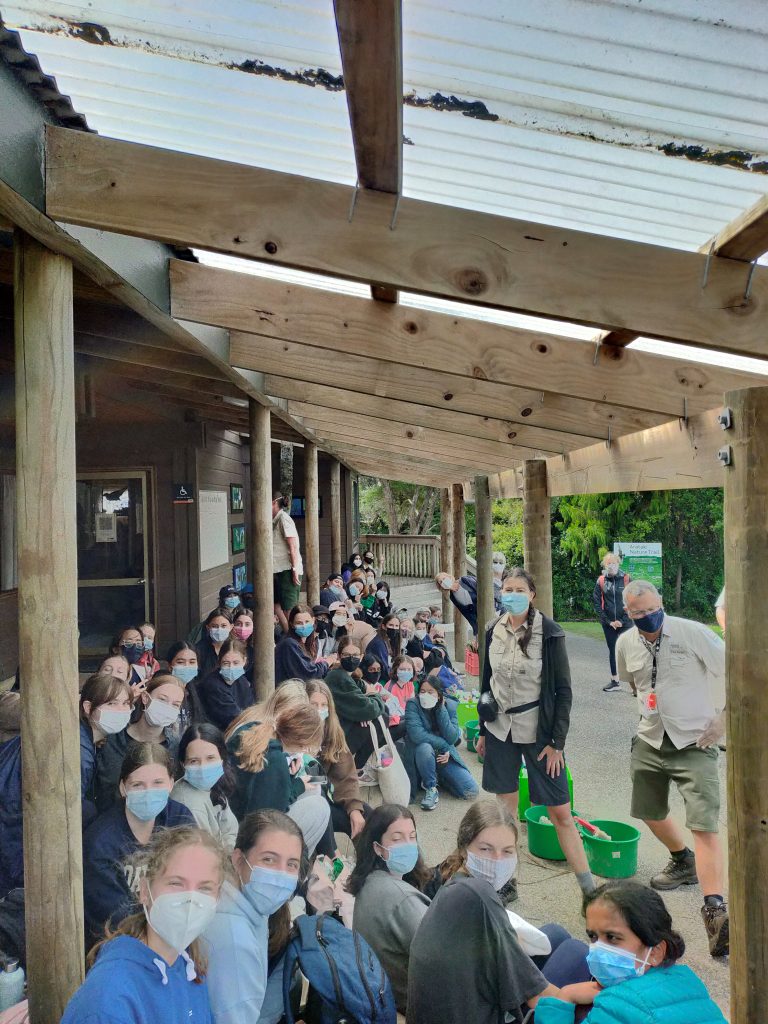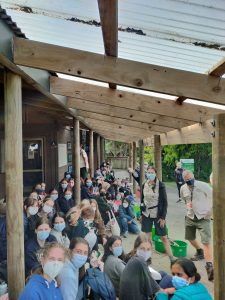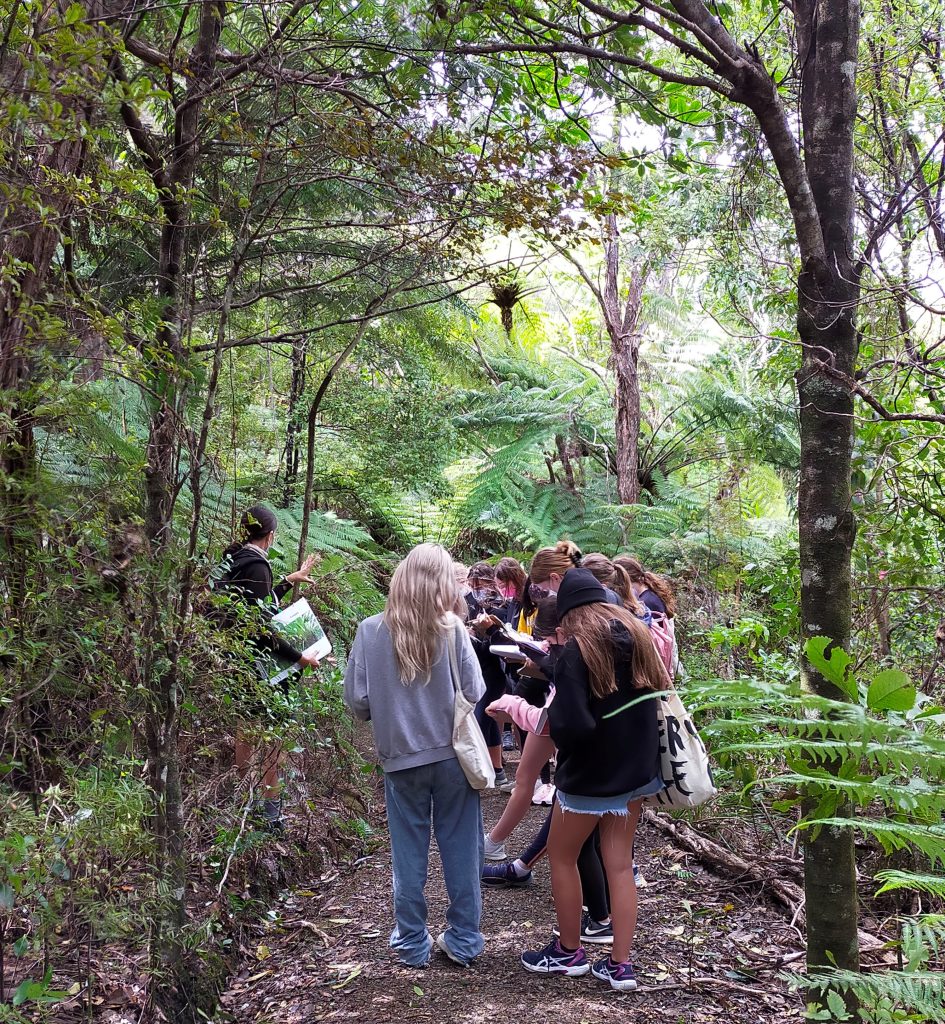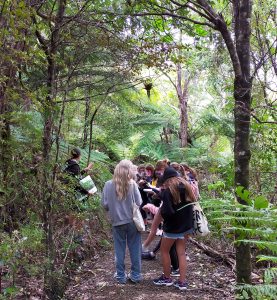 Last Friday the Year 12 Biology students went to Arataki Visitor Centre and the surrounding Waitakere Ranges. The students were there to collect data to assess a Standard on Biological Communities.  We spent the day there and were lucky enough to have 3 park rangers with us who were extremely knowledgeable about the native trees in New Zealand bush.
The students were looking at stratification – how the bush has distributed itself into layers, what species were in the layers and what environmental factors were contributing to these layers.  We spent the day counting and measuring the various species and then took measurements on things like light intensity, relative humidity and air temperature, and learned about the interdependent nature of the bush.
The field trip gave the students practical experience of the concepts covered in class as well as enabling the collection of data needed for this topic.
Thanks to the Arataki staff for a wonderful day.