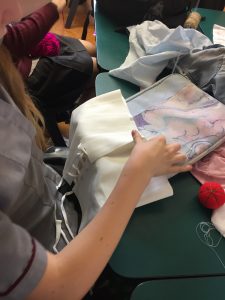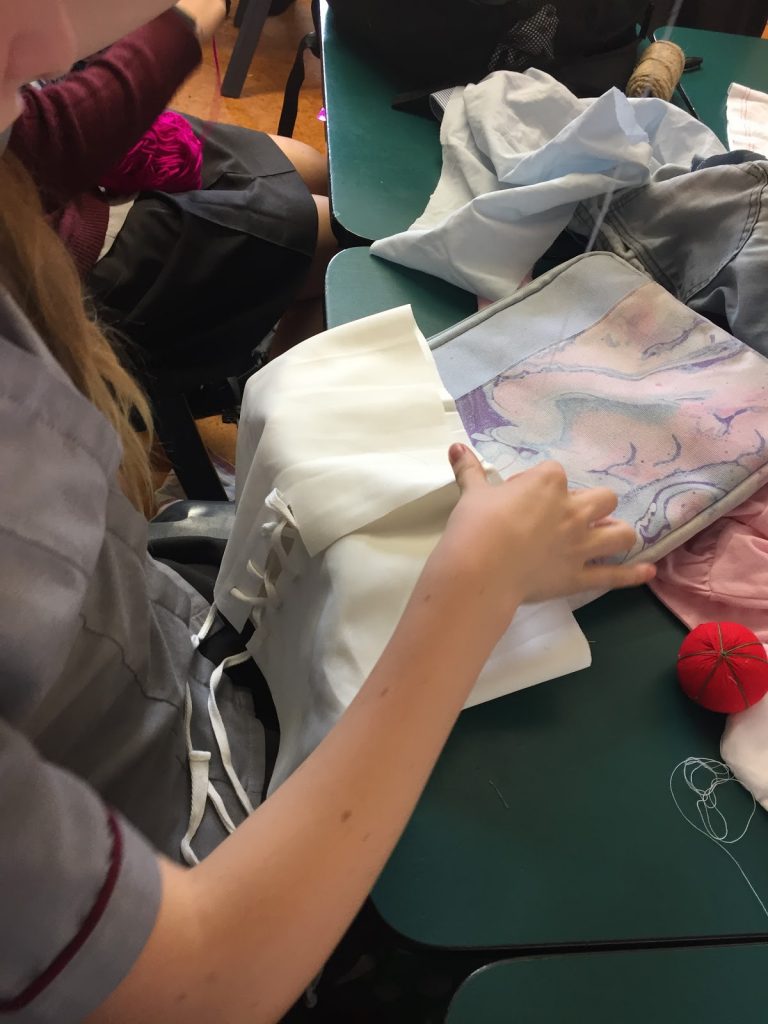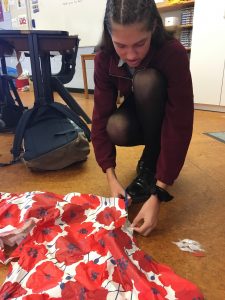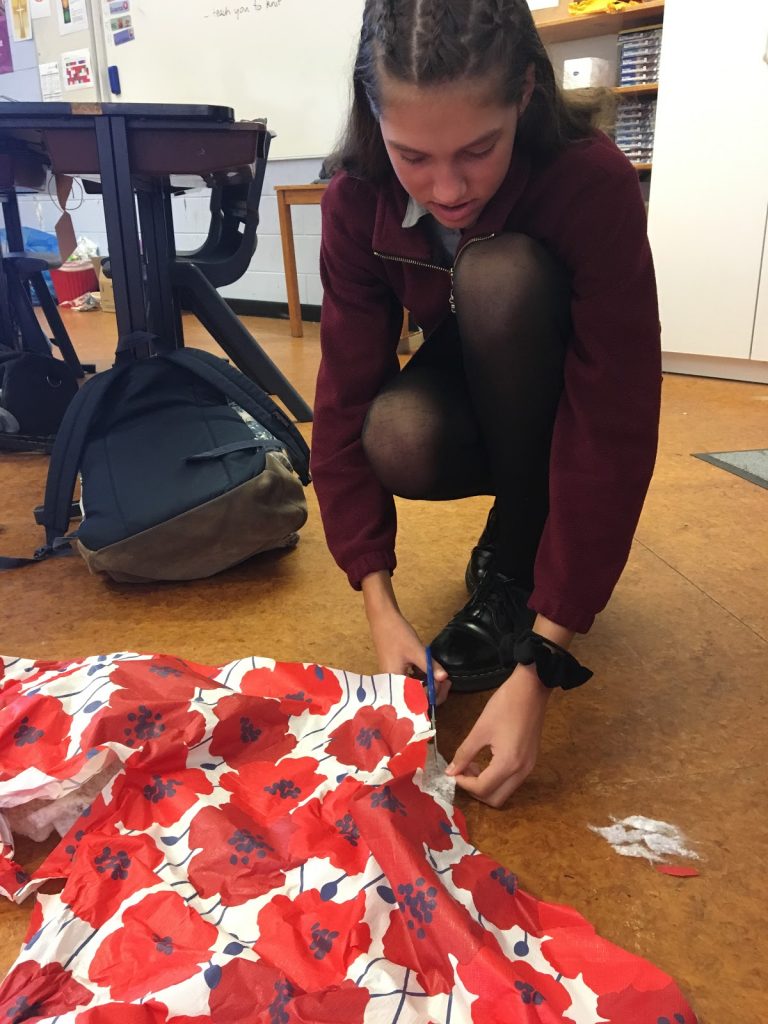 On Wednesday 25 September, the Year 8's hosted an Eco-Friendly Fashion Show. We worked hard repurposing and creating our masterpieces for the exhibition. The biggest challenge for this topic was that we could only use items we already owned. We used Blogger to record our progress and changes. After completing this, we began to design what we intended our garments to look like on our model. Once we had a clear plan of the steps we needed to finish the outfit, we were allowed to begin the fun part… sewing and making our garment! Soon after, we had to write a description of the different elements our clothes displayed. We discussed the materials used, challenges along the way, and our source of inspiration.
An hour prior to the fashion show, the students were anxiously getting ready backstage. We had to put make-up on our model, style her hair and put the garment on her. Our experienced judges for the night were our art teacher, Ms Miller and our technology teacher Ms Henden! With soft music humming in the background, we commenced our show. The first category of the night was our bright and playful day wear! The next category was sci-fi, followed by evening wear then art. With 12 groups in each category, we were in for a duration of two hours. At the end of the show, there were winners and runner-ups for each category as well as a supreme winner! 
Overall, we all had a great experience creating and displaying the outfits. We hope that the  Year 8 girls of 2020 have just as much fun as we did!
Xin Ang Lau