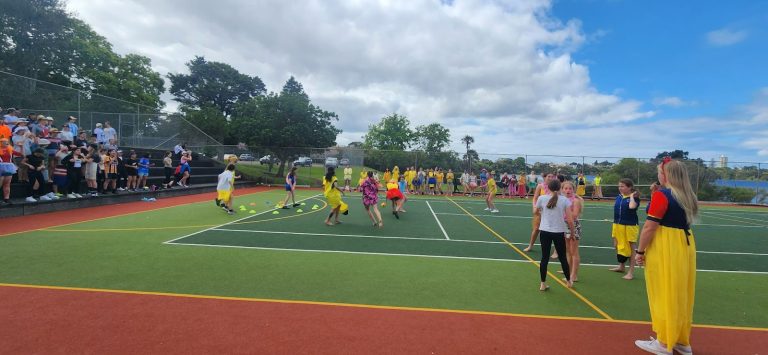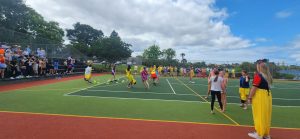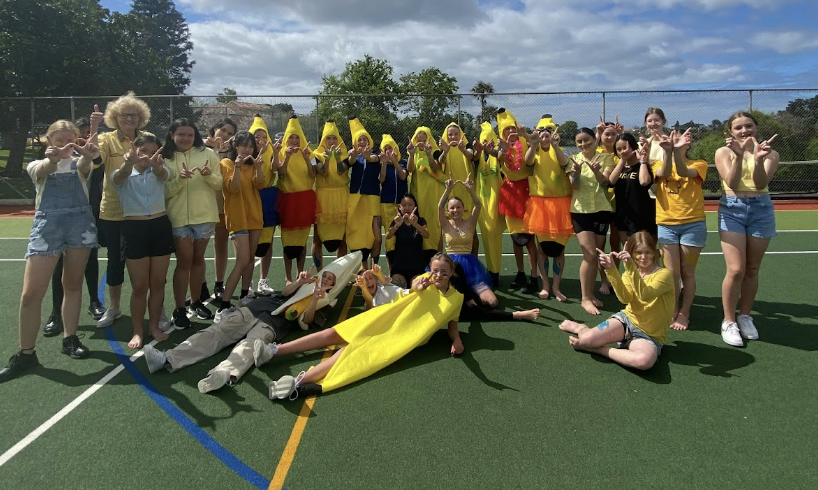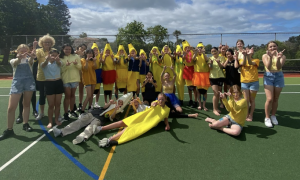 During the first week of Term 4, the Year 8 students participated in a Tapu Ae tournament.  The preparation for this event began at the end of Term 3 and involved five weeks of dedicated effort in their Physical Education (PE) classes.
The tournament featured six distinct teams, each made up of students from individual Year 8 classes.  One notable aspect of the tournament was the students' enthusiasm for selecting creative outfits.  In particular, it is worth mentioning that 8MBS chose to represent Santa's Elves, adding a festive and spirited element to the occasion.
8MBS was recognised as the "Best Dressed" team, undoubtedly for their festive and imaginative costumes.  The "Team Spirit" award went to 8LEC, acknowledging their unity and sportsmanship. However, the biggest prize of the day was awarded to 8NMV, who emerged as the overall winner of the Tapu Ae Tournament for this year.
Congratulations to all and we look forward to the tournament next year.