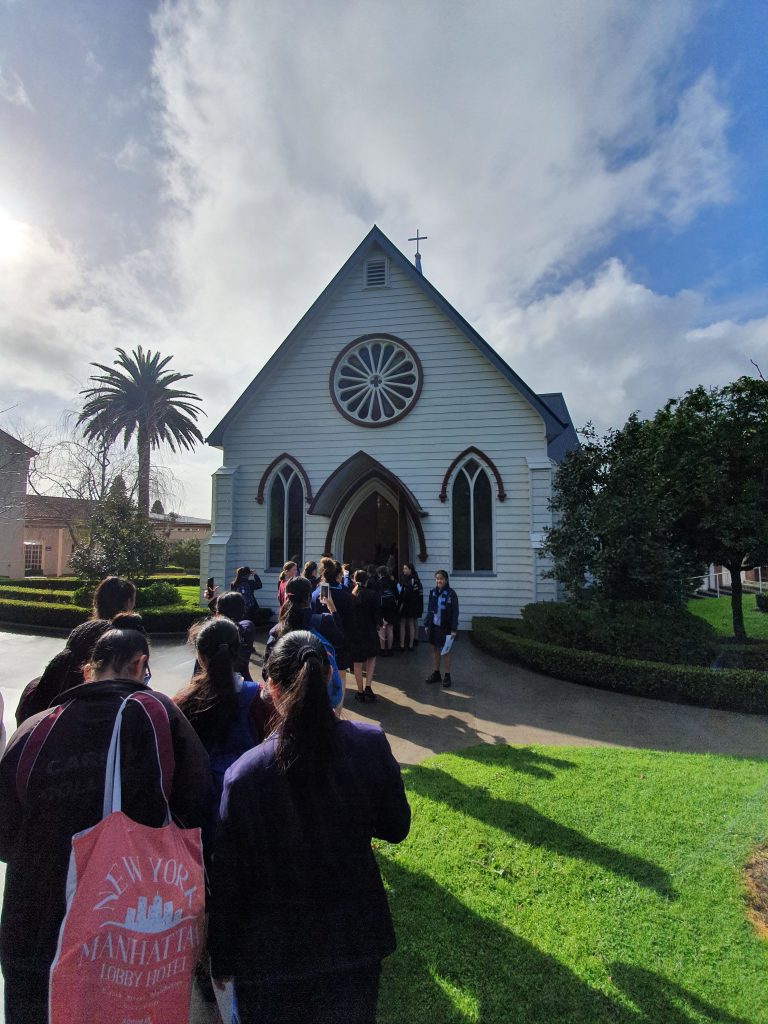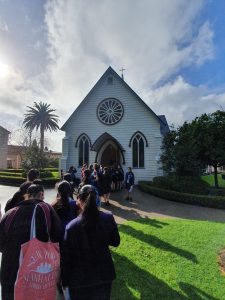 Last week the Year 9's went on a Hikoi and Retreat Day.
During the Retreat Day we had three workshops. The first workshop was drama where we enjoyed presenting plays about things that happened in the bible. The second workshop we attended was meditation and prayers where we relaxed and connected with God through meditation and mindful activities. The third workshop we attended was art where we expressed our creativity through paintings of the cross. We then spent time with people from Youthline doing some activities about diversity.
Our Hikoi trip took us to St Mary's College in Ponsonby where we learned about the school's history and how the Mercy Sisters came to be. We then went to St Mary's old Convent Chapel where we learnt all about its history and how it was built. We then went across the road to visit Bishop Pompallier's house. It was then on to the Cathedral of St Patrick and St Joseph where we attended Mass.
While on this Retreat and Hikoi we learnt much about Bishop Pompallier and the Mercy Sisters. We are linked to the first Catholic nuns that came to NZ via our values and land. Our main learning was gaining an understanding on how the Catholic religion came to New Zealand and the way we relate to it today. The Mercy Sisters demonstrated and embodied the Catholic religion through acts of kindness and service to the community. We are proud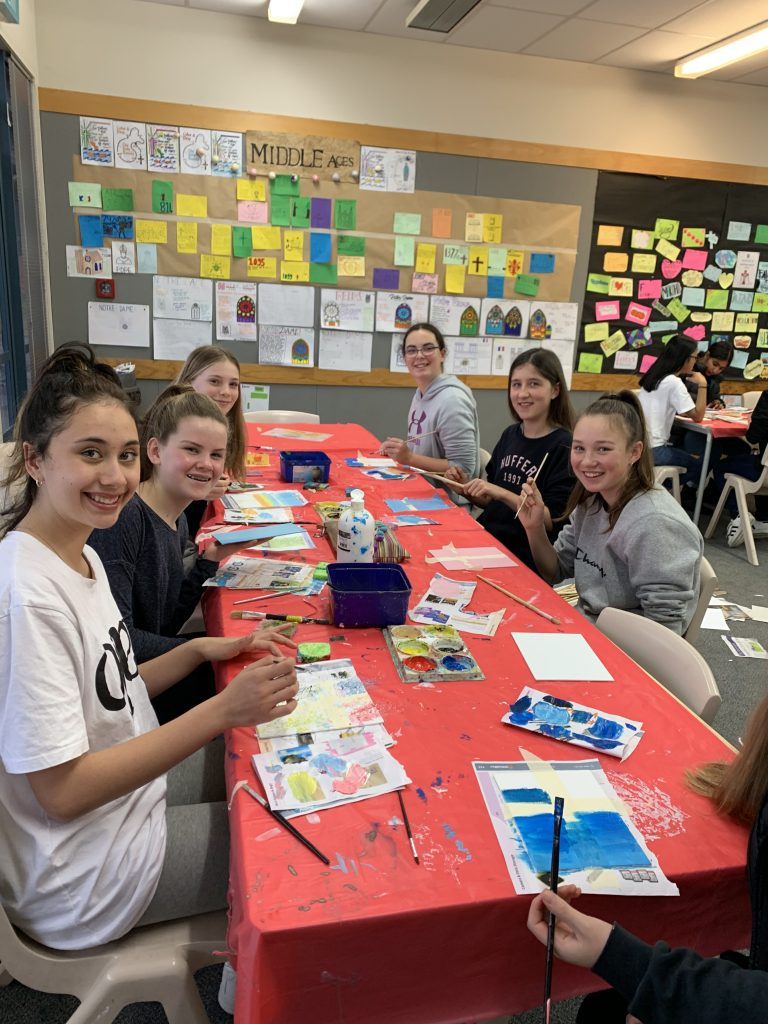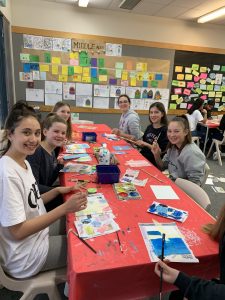 that Carmel College holds Mercy values as a central ethos.
Poppy Nalder, Layla James and Olivia Martin, Year 9