There is some outstanding work being done by our Sports Department – read their report HERE.
Upcoming Events 
Thursday 5 May – Social Badminton season; Year 8 Netball and Year 9-13 Hockey season starts
Saturday 7 May – Year 10-13 Netball season starts
Monday 9 May – Year 9 Netball season starts
Wednesday 11 May – Year 9-13 Football starts and Carmel vs Rosmini Netball game
GOLD MEDAL for the Senior Waterpolo team at the New Zealand Div ll Nationals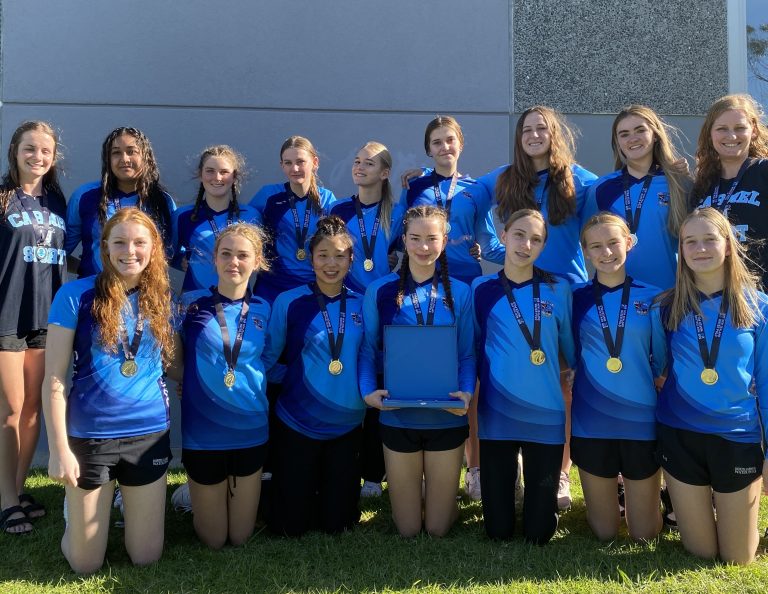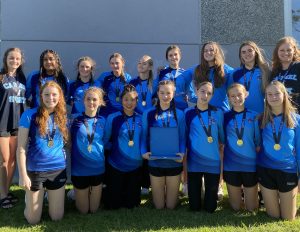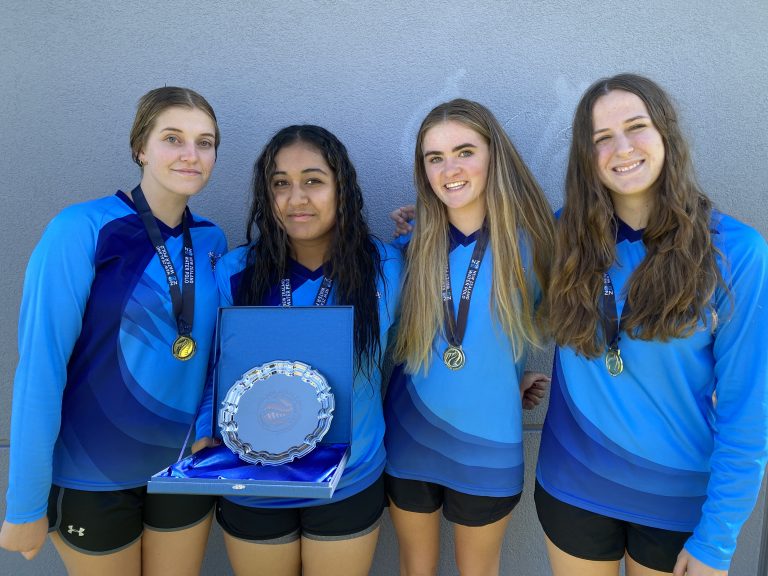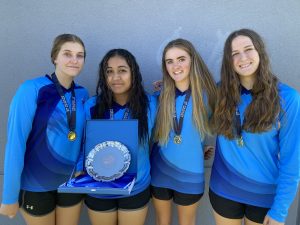 Nail biting final against Kristin, winning 8-7 in the end.  Congratulations to Moira Macdonald for being named MVP of the tournament.
A big thank you to Coach, Sarah Stewart and Manager, Sinead O'Malley for being with the girls and Coach, Dylan Smith for the work in the build up.
Goodbye to our four amazing stalwarts of Carmel Waterpolo – Moira Macdonald, Millie Wescott, Emma Houliston and Esther Mihaljevich.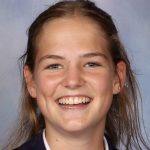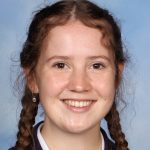 North Harbour Hockey is pleased to announce the following players have been selected in the 2022 Cello U18 Premier and Premier 2 sides to partake in the National U18 Championships between 10-16 July.  Congratulations to our Carmel Students selected:
From left      Emilie Gordon U18A         and          Yardley Barker U18B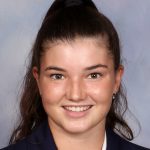 Huge congratulations to Year 13 student, Greer Morley, who dominated in both the U18 K1 200m and 500m finals at the 2022 NZ Canoe Racing Sprint Championships, earning herself a further two national titles to add to her incredible success over the past few years. Greer was also awarded the Lisa Carrington Cup for Junior Athlete of the Year at the CRNZ award ceremony last week.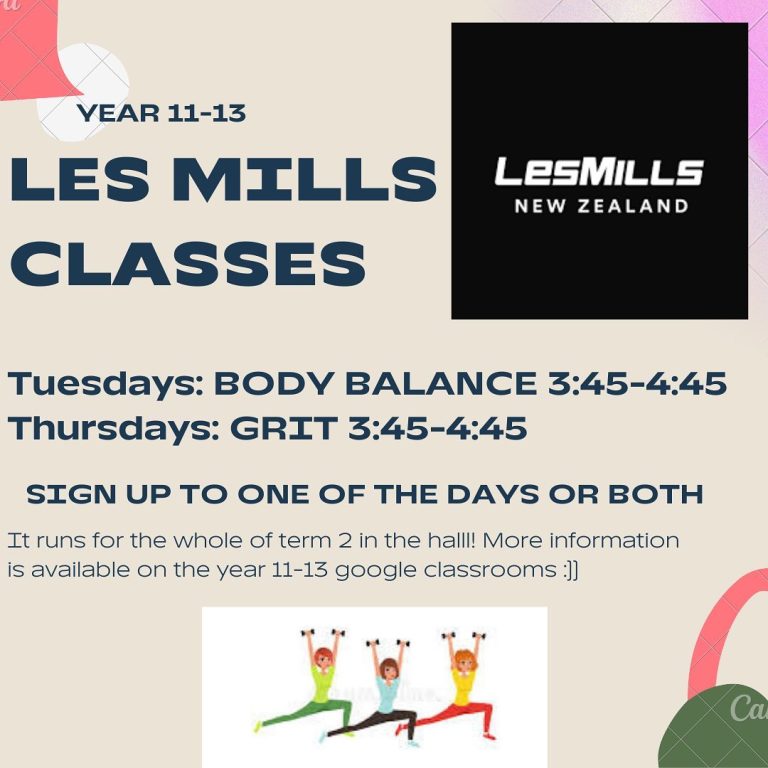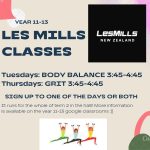 YEAR 10-13! There are now FREE Les Mills classes available to get involved in.
Tuesdays: Body balance
Thursdays: Grit
It's an awesome way to try out the classes and get active through the whole of Term 2. Sign up on your Year level google classrooms.