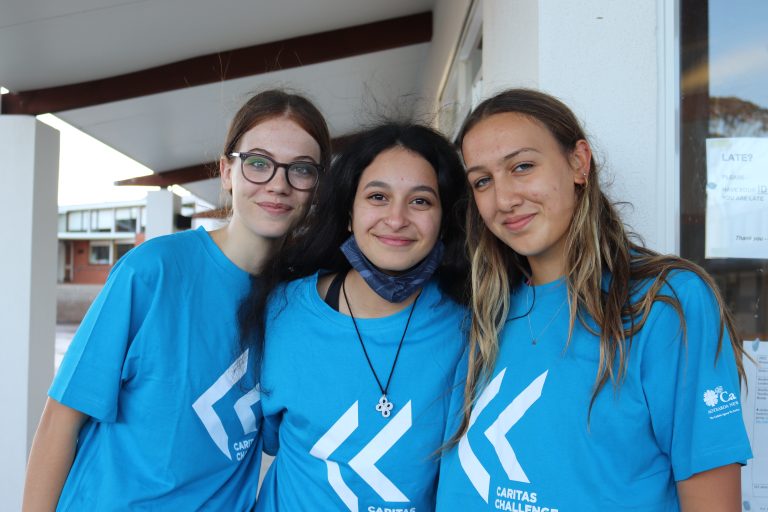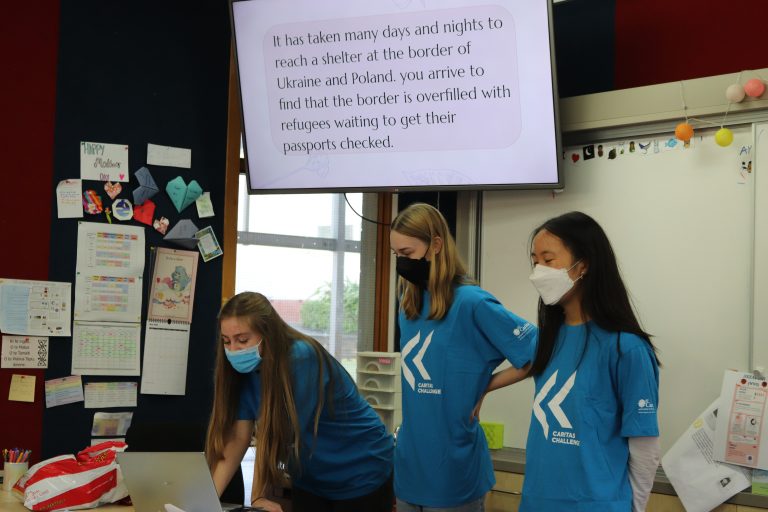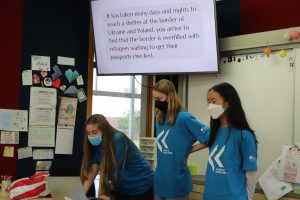 Last Friday we held our annual Caritas Challenge at school. The focus for this year was raising awareness of the situation in Ukraine and the work that Caritas is doing to support people there. We had 65 girls from Years 7 to 13 attend and it was a fabulous evening.
Thanks to our Year 12 leaders, Amelia Clewett, Tui Archibald, Lucia Kim, Layla James, Mary McLean, Zoe Beaver, Sherry Rofaeil and Janelle Pilgrim who organised and ran the event. A special mention to Janelle who handmade and iced 80 cupcakes with the Ukraine flag for each girl! Thank you to the staff who stayed back on Friday night to help supervise – Mrs Mackisack, Miss Murphy, Miss Banfield, and Sr Anna.
It is very heartening to see our young women at Carmel so committed to learning about issues of injustice in the world and doing what they can to help.
Ms Rosanna Fouhy, Deputy Principal