We have had great feedback from our Carmel Community on the ease of using "Monitor Online". We are delighted to expand this offering to "My Monitor".
"Monitor Online" for shop purchases; and
"My Monitor" for fee payments.
Instructions for accessing:
Click this link for My Monitor: https://shop.carmel.school.nz/mymonitor/
Please log in with your parent email address and the password that would have been emailed to you in February.
If you did not get this email or unsure of what your password is, you can reset as follows: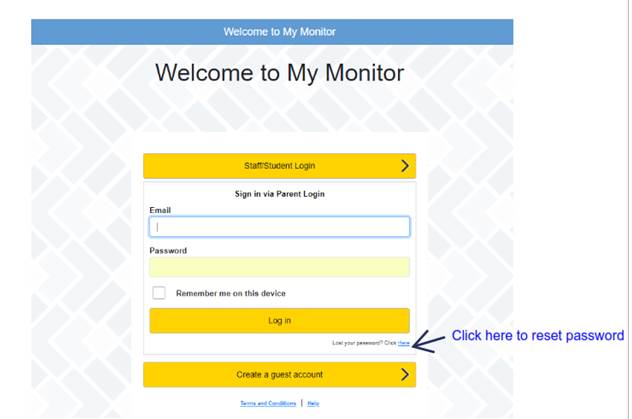 Once in you will be able to see your daughter's account and items to be paid. There are two methods of payment:
Credit card and Account to Account (A2A) – a receipt will automatically be emailed to you.
From My Monitor – you can toggle to Monitor Online by clicking on the navy blue icon at the top of the page – (with a shopping trolley)

In addition to this online system, you may notice a kiosk in the student reception area which has an array of payment options.
Totally self-service and perfect for social distancing in 2022.
Any queries, please contact Business Manager, Claudia Officer: cofficer@carmel.school.nz