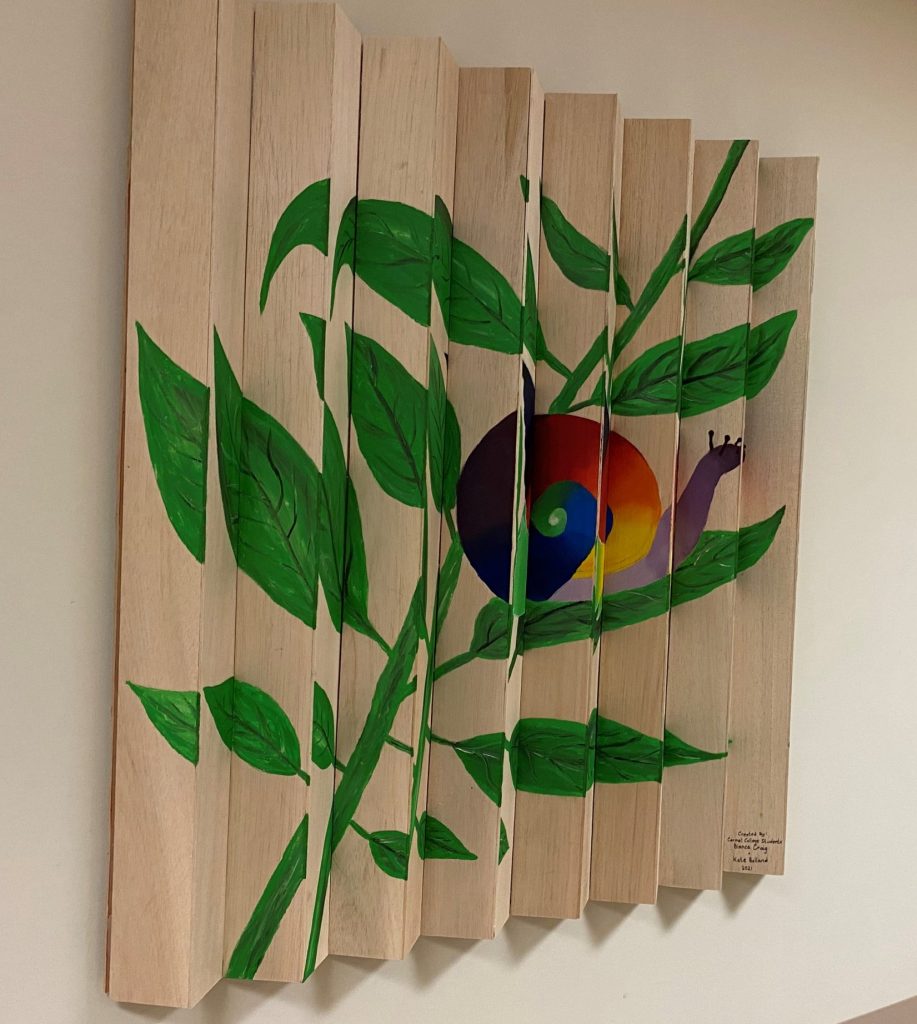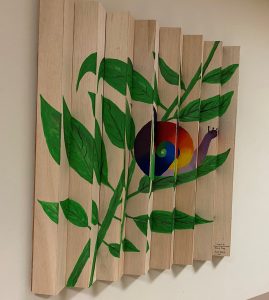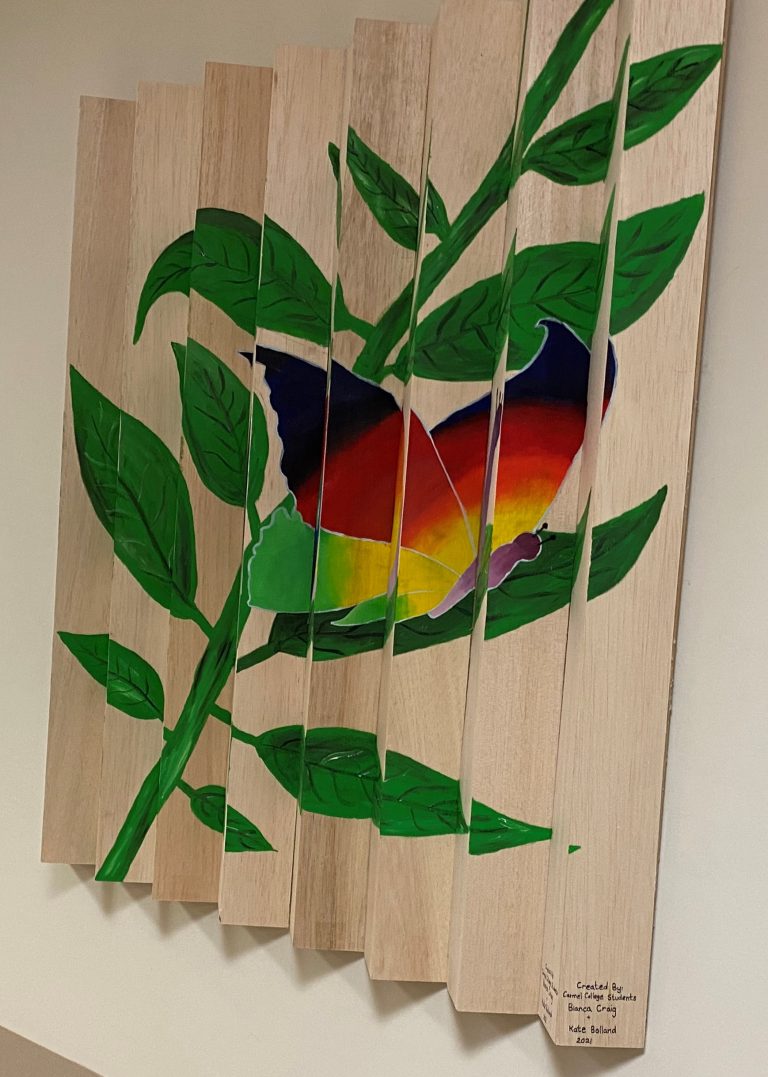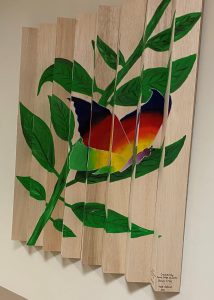 During Term 2, Bianca Craig and Kate Bolland were helping to make the hallways in North Shore Hospital brighter and more exuberant. This was part of their Social Studies work, 'Making a Difference' with Mr Kim. Along the way, they sought opinions from their family, friends, teachers and hospital staff on how to execute their project and what would leave a good long term effect. Here is what they have said about their project:
 "The last few weeks have been awesome getting to relax and be creative while making a difference in our community. Even though it might be a rather small one, it still makes us feel good knowing that we have at least made a few people happy including ourselves."
The pictures they painted were of a butterfly that turns into a snail and of Rangitoto Island.
Bianca Craig and Kate Bolland, Year 7
And a big thank you from the Charge Nurse Manager, Perioperative Services PACU, Waitemata DHB
Just want to express our big thanks to Bianca and Kate for donating their masterpieces to the Surgical Unit at North Shore Hospital.
One of the paintings is placed in the Pre-op area where our patients wait for their surgery and the other on one of the walls of our hallway in the Surgical Unit. 
May God bless the works of their hands.